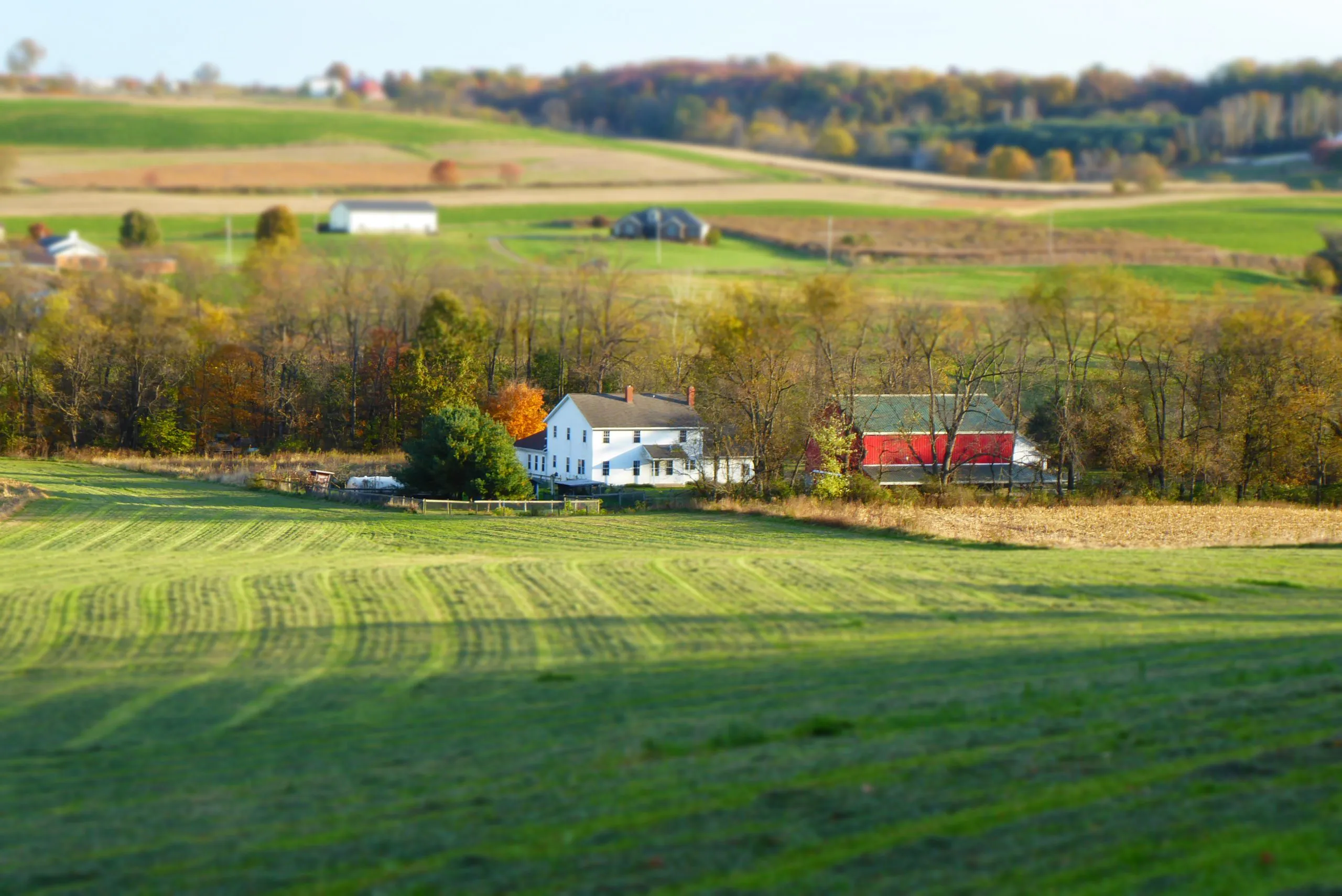 Our Mission
Our mission is to empower organizations to create positive economic, social, and environmental change by building their capacity to achieve measurable, long-lasting impact.
About Sustainable Economies Consulting
Sustainable Economies Consulting is your solution to handling small to large scale projects involving nature and communities. We know you are busy, and we can help your team avoid the stress of planning and organizing complex projects. Sustainable Economies Consulting frees you up to implement the programs that directly benefit your mission.
When you need a streamlined plan that takes into consideration important conservation goals PLUS critical economic and community goals, we can help you develop your strategies.
If you need to bring together multiple organizations that are partnering on your project, we can help you develop shared goals.
When your project centers around difficult or complex issues, we have the tools to break the planning process into bite-sized pieces. Taking things one step at a time, we can help you work through the complexity to move closer to success.
If you need measurable goals and outcomes around both nature and human well-being, we can help you quantify goals and develop metrics for tracking success.
If you need guidance with grant development and planning, we can help you diversify into new funding sources.
Sustainable Economies Consulting provides solutions to all these needs. Partnering with our experienced team will put you on the path to an organized and successful project. Ultimately, we help you achieve your sustainability goals and have greater impact on not only nature but also the quality of life for communities.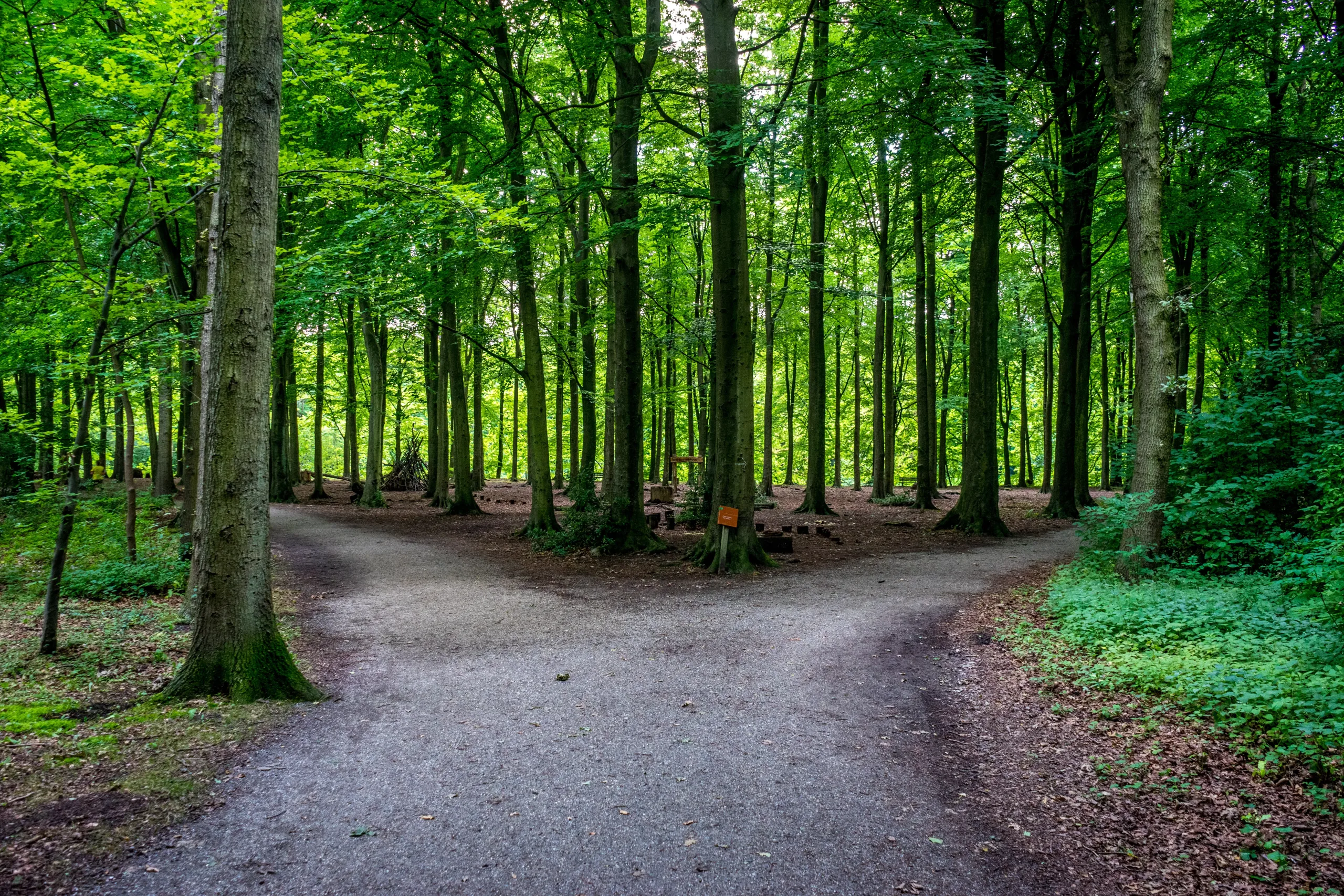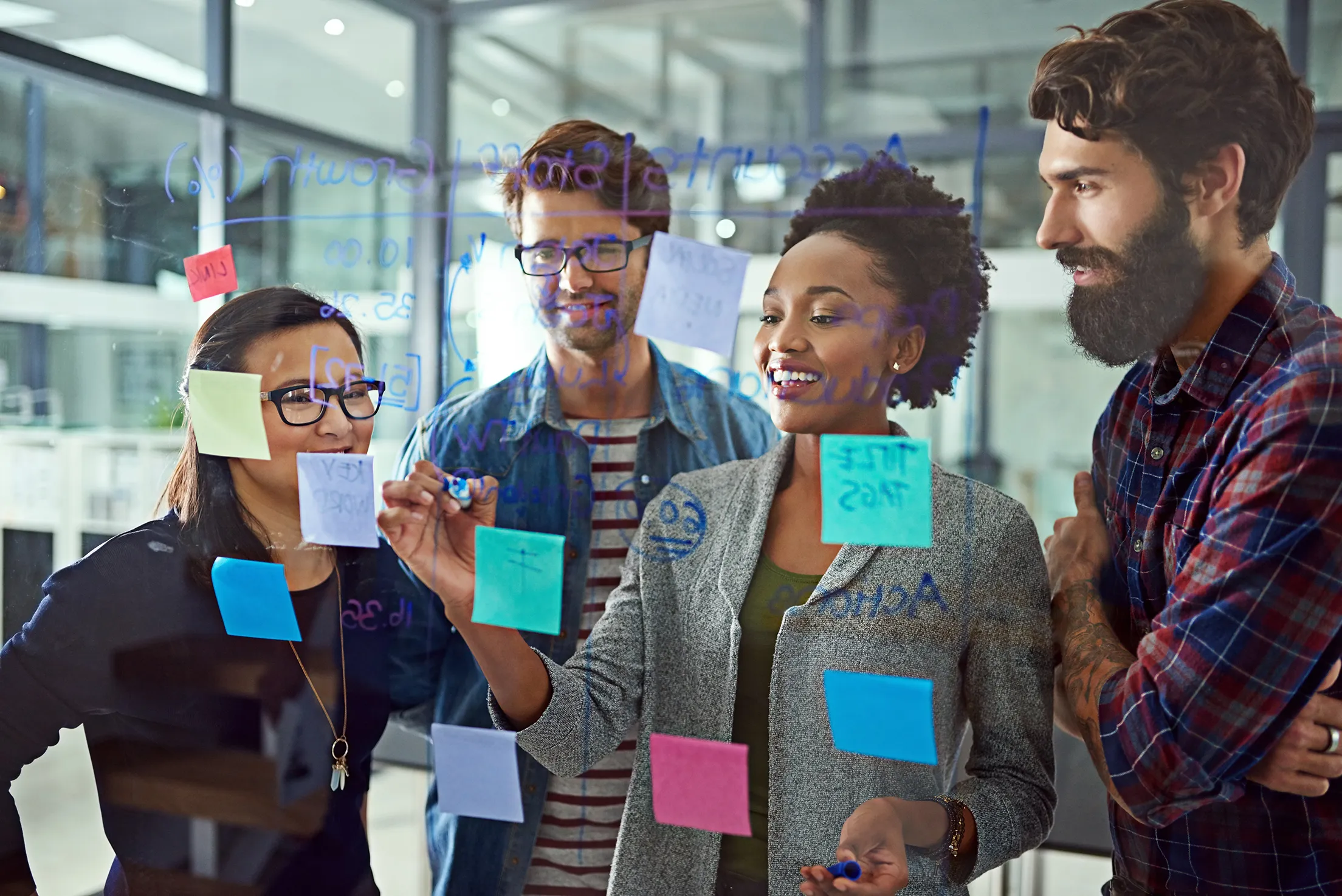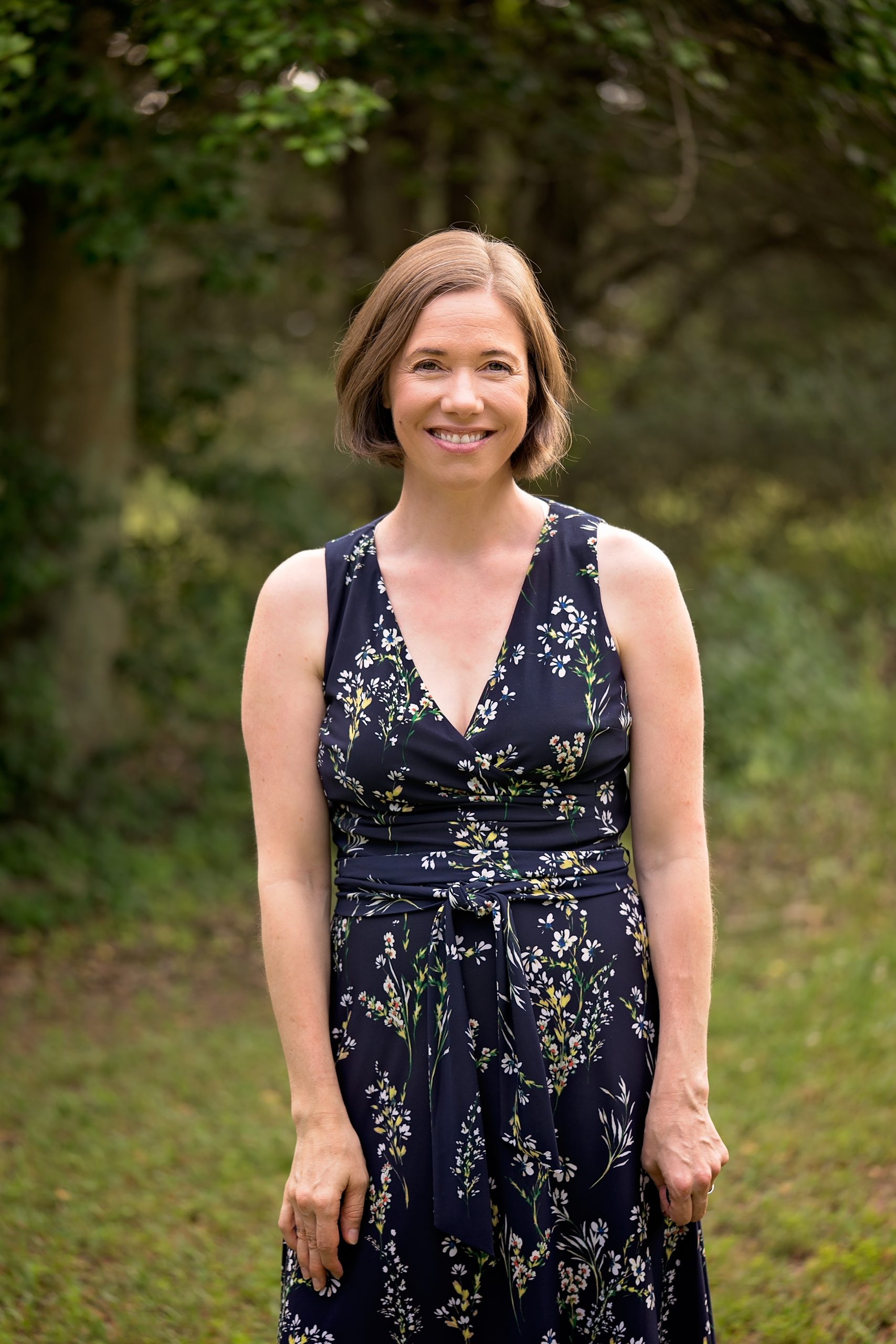 Elizabeth Schuster
Environmental Economist and CEO
Elizabeth Schuster
Elizabeth is happiest when working on collaborative, transformational projects that have a real chance to create positive change. Whether leading a community focus group or doing an economic impact assessment, she takes the time to understand the unique needs of your organization. Strategic planning doesn't have to be a stressful experience. Collecting data doesn't need to be overwhelming. We have the tools to make the process manageable to get you the information you need to bring clarity to decisions and help you achieve your goals.
Elizabeth brings over 20 years of experience in sustainability and community economic development in the United States and internationally. Her diverse experience working in manufacturing, agriculture, non-profits, academic institutions, and government makes her well poised to build bridges across sectors. Elizabeth earned an undergraduate degree in Environmental Studies from Oberlin College and a Master of Science in Agricultural Economics from the University of Arizona.
Elizabeth is well-regarded for her research on the local food economy, economics of regenerative agriculture, ecosystem service valuation, and socioeconomic metrics for nature-based solutions. Elizabeth specializes in public speaking, written communication, and facilitation. Since 2010, she has given over 80 presentations to a range of audiences. She has produced a mix of peer-reviewed publications, reports, guidebooks, brochures, newspaper articles, and pop-science blogs to communicate with diverse audiences.
Her team's collaborative land use planning workshop won a national award from American Farm Bureau Federation in 2020. The 2017-2019 Lost Valley Nature Park project that Elizabeth led won two awards: the 2018 Somerset County Land Development Award and the 2019 Outstanding Floodplain Management Award from the NJ Association of Floodplain Management.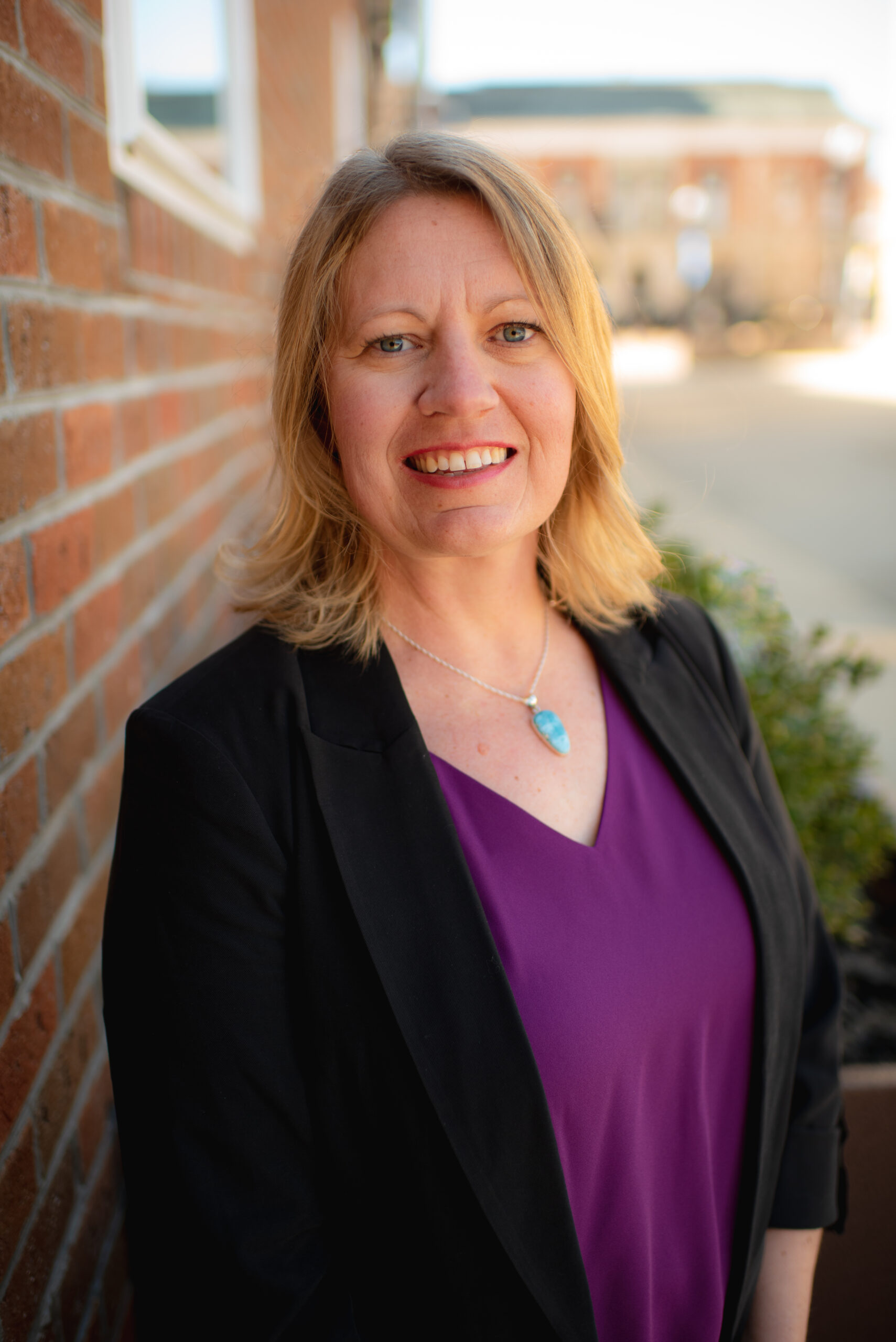 Kate Hammond
Kate Hammond
Kate joined Sustainable Economies in 2022 and is already well-regarded by clients for her timely communications and diverse skill set with project management, research, coordination, and facilitation. She has spent 15 years working with non-profits including securing funding and partnering with governmental entities. Previously Kate was the Director of Forfar Field Station on Andros Island in the Bahamas, where she seamlessly integrated competing demands of limited resources in a remote environment.
Kate has a graduate degree in environmental studies from Ohio University, where her research focused on environmental impacts of the ever-changing economics of the coffee industry. She currently lives on her own homestead, focusing on sustainably raising food with and for her family.  Kate also avidly volunteers her time to help under-represented populations in her community.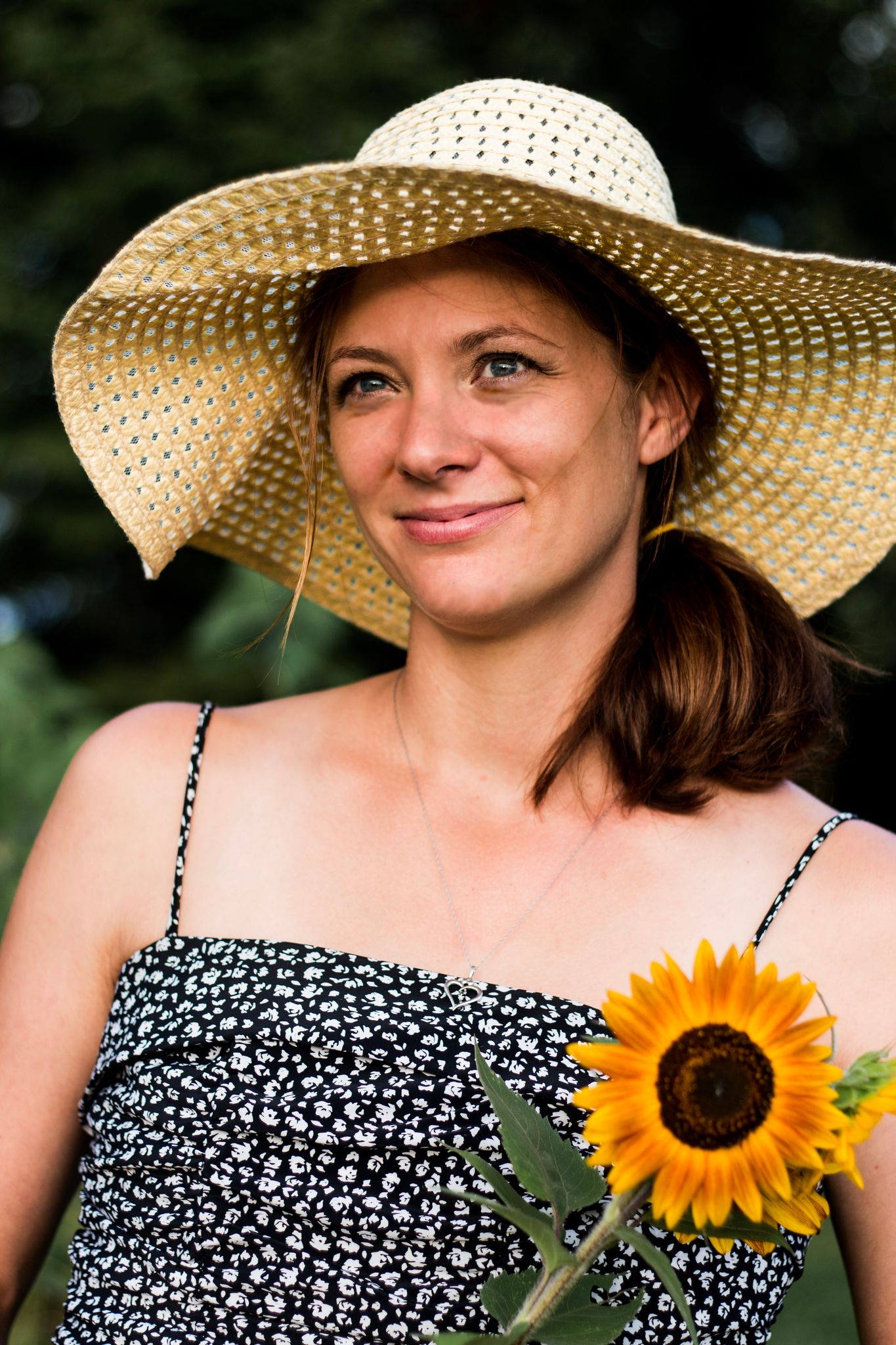 Tiffany Leeper
Marketing and Communication Specialist
Tiffany Leeper
Tiffany is an expert advisor for the team, bringing her experience in marketing, communications and fundraising for nonprofits, as well as expertise in food systems. While she values the academic approach to studying individual behaviors towards conservation and sustainable living, she has found the most satisfaction working directly with farmers, food producers, and organizations that link these entities directly to the consumer.
Specifically, her work with North Union Farmers Market (a nationally-recognized series of farmers markets in Northeast Ohio) and Wooster Local Foods Cooperative (an innovative regional food coop) has given her practical insights into how local food provision and consumption can be expanded and become a significant piece of local and regional economies.  Working with other nonprofits such as the United Way of Wayne and Holmes Counties, Alaska Conservation Foundation, and Cuyahoga Valley National Park Association, Tiffany also maintains a deep knowledge of nonprofit management including development/fundraising, project coordination, community outreach/marketing, and program evaluation.  She earned a Master of Public Administration with a specialization in Environmental Management from Bowling Green State University.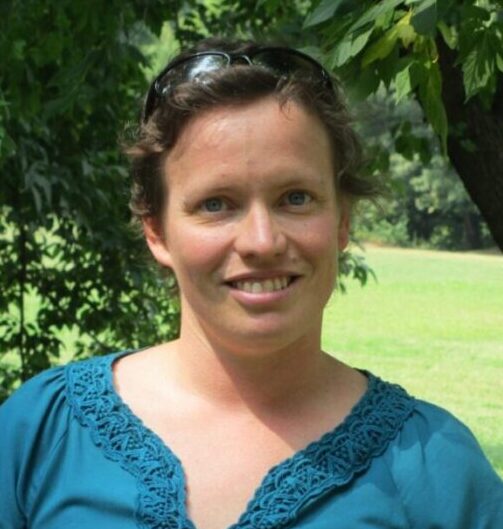 Laura Chamberlin
Strategic Communications & Founder of LC Conservation Solutions
Laura Chamberlin
Laura is passionate about using her skills in stakeholder engagement, data visualization, and social marketing to create communication tools that target key stakeholders and drive conservation action. Services include project planning, copywriting, infographics, and story maps. Laura can also support collaborative facilitation, strategic planning with diverse partners, and grant writing. Laura is adept at understanding human dimension challenges, allowing her to help your team develop conservation solutions.
Laura brings over fifteen years of experience working to understand human dimension challenges to develop conservation solutions. Her experience spans a variety of environmental issues, but center to all is collaboration between diverse partners, social science, and theory of change. Laura served as the Assistant Director of the Executive Office of the Western Hemisphere Shorebird Reserve Network, where she led the team's communication strategies, created the Human Dimension Solutions for Shorebird Conservation toolkit, and conducted capacity-building workshops in seven countries, virtual and in-person. Laura also managed the Trash Free Potomac Watershed Initiative for the Alice Ferguson Foundation in the DC Metro area and coordinated stewardship and water quality activities for Friends of the Inyo in the Eastern Sierra, California. Laura's foundation in community engagement started as a Peace Corps agricultural and natural resources volunteer in Niger, West Africa.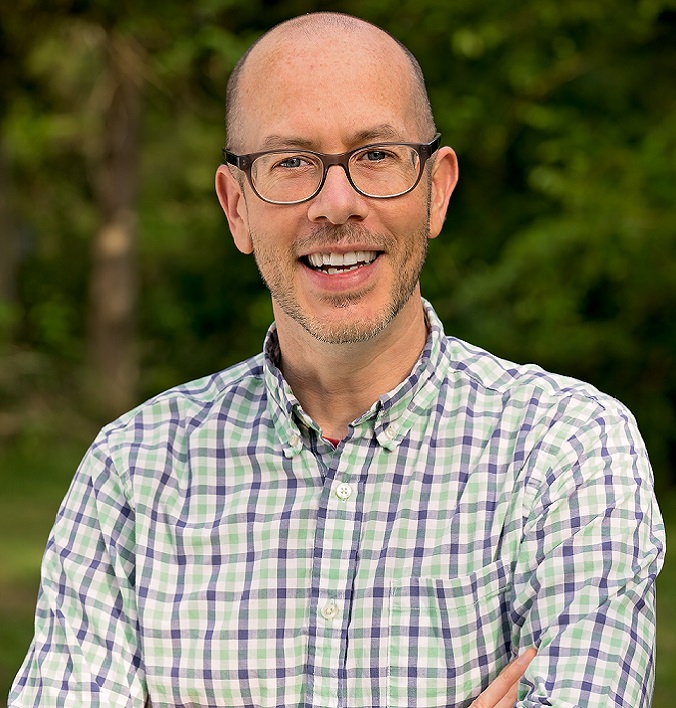 Steve Lyon, PhD
Steve Lyon, PhD
Steve is an expert advisor for the team, bringing his experience in hydrology and sustainable water management, geographical information systems (GIS), remote sensing products, and geostatistical approaches. He also supports the team with his skills in writing and management of large grants. His work has ranged from water chemistry sampling to working with Ohio farmers on drainage and agricultural best management practices. Steve is currently faculty in the School of Environment and Natural Resources (SENR) at Ohio State University as a Professor and Associate Director of SENR in Wooster.
Steve Lyon was born and raised in Navarre, Ohio. He attended Purdue University and graduated with a BSc in Agricultural and Biological Engineering. Steve completed his MSc (2001-2003) and PhD (2003-2006) both in Biological and Environmental Engineering at Cornell University. Steve continued with postdoctoral research (2006-2008) at the University of Arizona. In 2008, he joined the Department of Physical Geography at Stockholm. While maintaining this affiliation, Steve worked with The Nature Conservancy in New Jersey (2017-2019) as a Freshwater and Conservation Scientist, where he focused on how we can target and prioritize conservation efforts along river networks to re-connect floodplains thereby promoting ecosystem functionality and benefits for both upstream and downstream communities.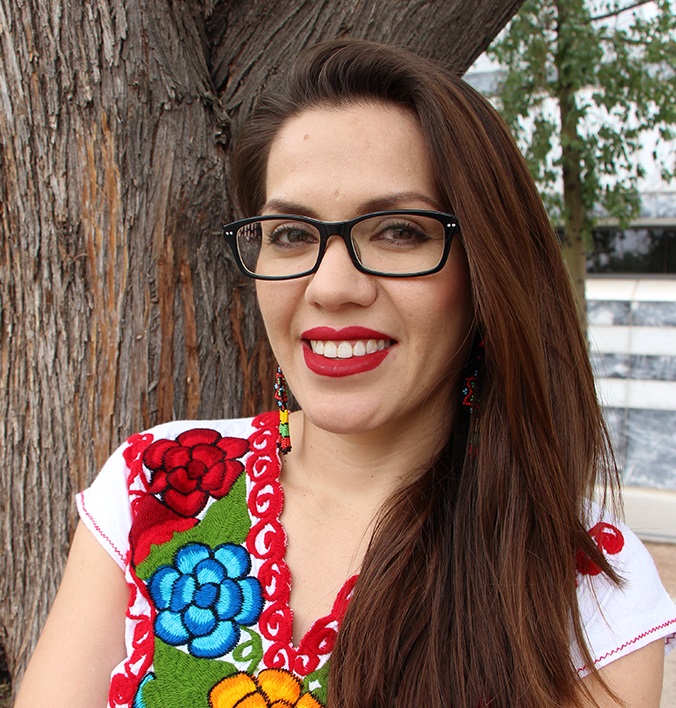 Fatima Luna
Fatima Luna
Fatima is an expert advisor in environmental economics and municipal sustainability initiatives. She currently serves as the Environmental and Sustainability Advisor to Mayor Regina Romero, City of Tucson (Arizona). Fatima is an active member in her community, where she serves on the board of the Community Foundation for Southern Arizona. She is an advocate for human rights, especially for disenfranchised people including people of color, the LGBTQ community, women and immigrants. In her free time, Fatima enjoys weightlifting, gardening, and playing Son Jarocho. She and her husband are currently raising three children.
Fatima was born and raised in a rural town in southern Zacatecas, Mexico. She received a B.A. in Environmental Economics and Policy from the University of California Berkeley and a M.S. in Agriculture Resource Economics from the University of Arizona. For seven years, Fatima worked at the Sonoran Institute for the Colorado River Delta Program. As the Environmental and Natural Resource Economist, her role in the program was to analyze and evaluate the economic, environmental, social, and cultural impacts of restoration efforts in the Colorado River Delta.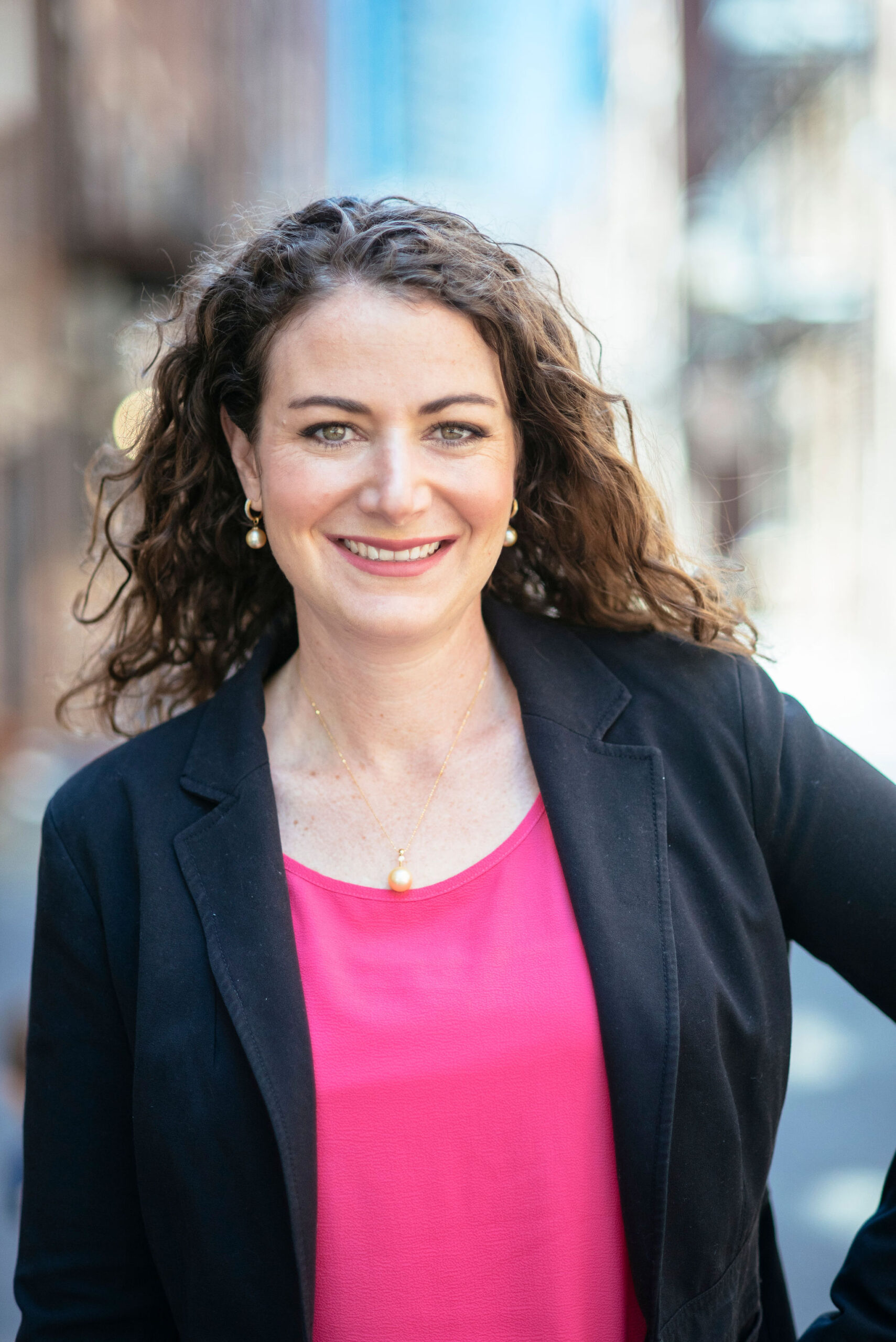 Michelle Klieger
Agricultural Economist & Founder of Helianth Partners
Michelle offers a range of services that have included regenerative agricultural sourcing strategies, market analysis for new food products, comparing cost of dairy production between New England and the Midwest, advising greenhouse growers on economic sustainability, and feasibility studies. While she does feasibility studies for a wide range of activities in the agricultural space, her specialty is feasibility studies for USDA grants. She offers two levels, a smaller, "client-supported" option and a full-service option.
Helianth Partners has a mission to chart pathways to a better and more equitable future for food and agriculture. Their work focuses on the entire value chain, from farmers and producers to supply chain operators to the business and nonprofits getting food to end consumers. This work has enabled Helianth to work with nonprofits, philanthropic organizations, food companies, government agencies, and community and Tribal leaders. Michelle has 15 years of experience in the food and agriculture sector. An economist and a business strategist, she works with the global seed industry, ag tech companies, conventional and non-conventional agriculture firms, and philanthropic foundations. She is a professor of Economics at Bentley University and holds a Masters in Agriculture Economics from Purdue University and an MBA from Indiana University's Kelley School of Business.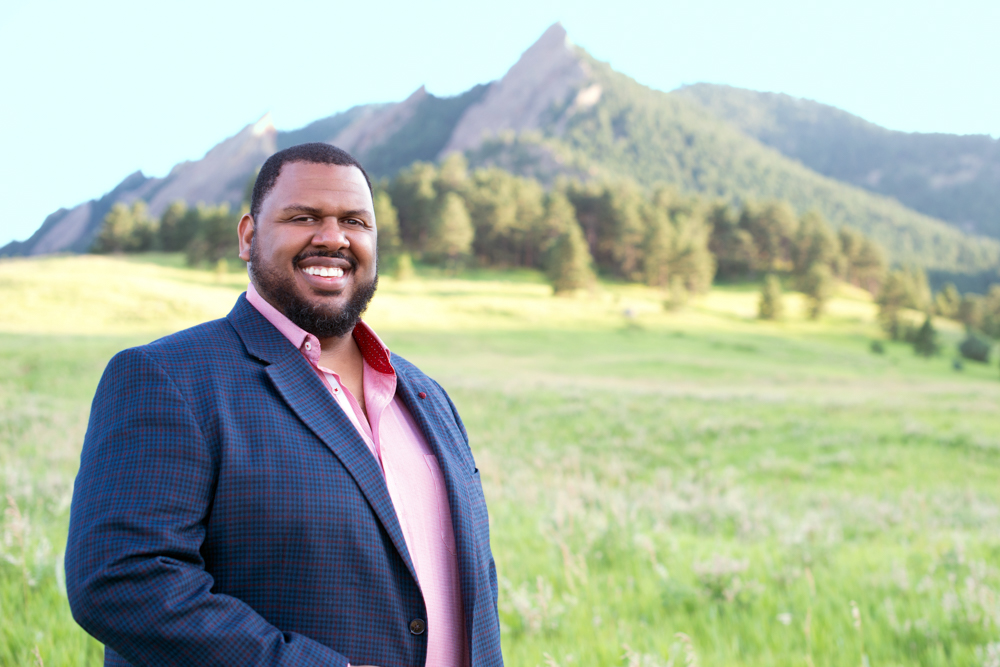 Leander Lacy
Environmental Social Scientist & CEO of Lacy Consulting Services
Leander is well-regarded for his work in environmental social science research, Justice, Equity, Diversity and Inclusion (JEDI) work in conservation planning, and his JEDI Workshops using trust and transparency. Sustainable Economies and Lacy Consulting regularly collaborate on integrating JEDI into strategic planning. Because this work is dependent on talking to diverse communities, he is certified in various diversity, equity, and inclusion principles and offers his services as a diversity workshop facilitator. A full list of the workshops offered can be found on his website.
His educational background combines wildlife conservation and environmental social science; he received a Bachelor of Science degree in Wildlife Ecology and Conservation from the University of Florida. His graduate degree is a Master of Science MS in Human Dimensions of Natural Resources from Colorado State University. His graduate research looked at how to improve the quality of life of the urban poor through environmental action in Chiapas, Mexico. Previous work experience includes the Florida Fish and Wildlife Commission, where he worked at the urban/wildlife interface to facilitate dialogue with communities that disliked "nuisance" bears in Florida. He also worked for The Nature Conservancy as a global social scientist, helping to bring social science principles to initiatives in the United States and internationally.
Debbie Mans
Political Strategist and Partner, TWENTYTWENTY public affairs
Debbie's team helps move clients from problem statement to solution, including issue identification, development of an advocacy or public participation campaign, building partnerships, strategic communications and planning, and stakeholder engagement. Given her direct experience as a former regulator, Debbie has the ability to understand and translate complex regulatory and technical issues to help advance your organization's goals – and communicate with your diverse stakeholders. A great example of success is with the Clean Water, Healthy Families, Good Jobs Campaign, led by TTPA. The campaign was successful in securing $300 million in funding through the most recent New Jersey State budget by securing support from a diverse coalition of labor, business, social justice and environmental organizations..
Debbie was most recently the Deputy Commissioner at the NJ Department of Environmental Protection. While there, Debbie provided leadership + direction for many of the DEP's climate change, renewable energy and environmental justice efforts. Previously, Debbie served as Baykeeper of the NY/NJ Baykeeper and as an environmental and energy policy adviser to former Gov. Jon S. Corzine. She is the former chair of the New Jersey League of Conservation Voters, former Treasurer for the New Jersey League of Conservation Voters Education Fund, former trustee of New Jersey Future and currently serves as member of the Borough Council in Glen Ridge, NJ.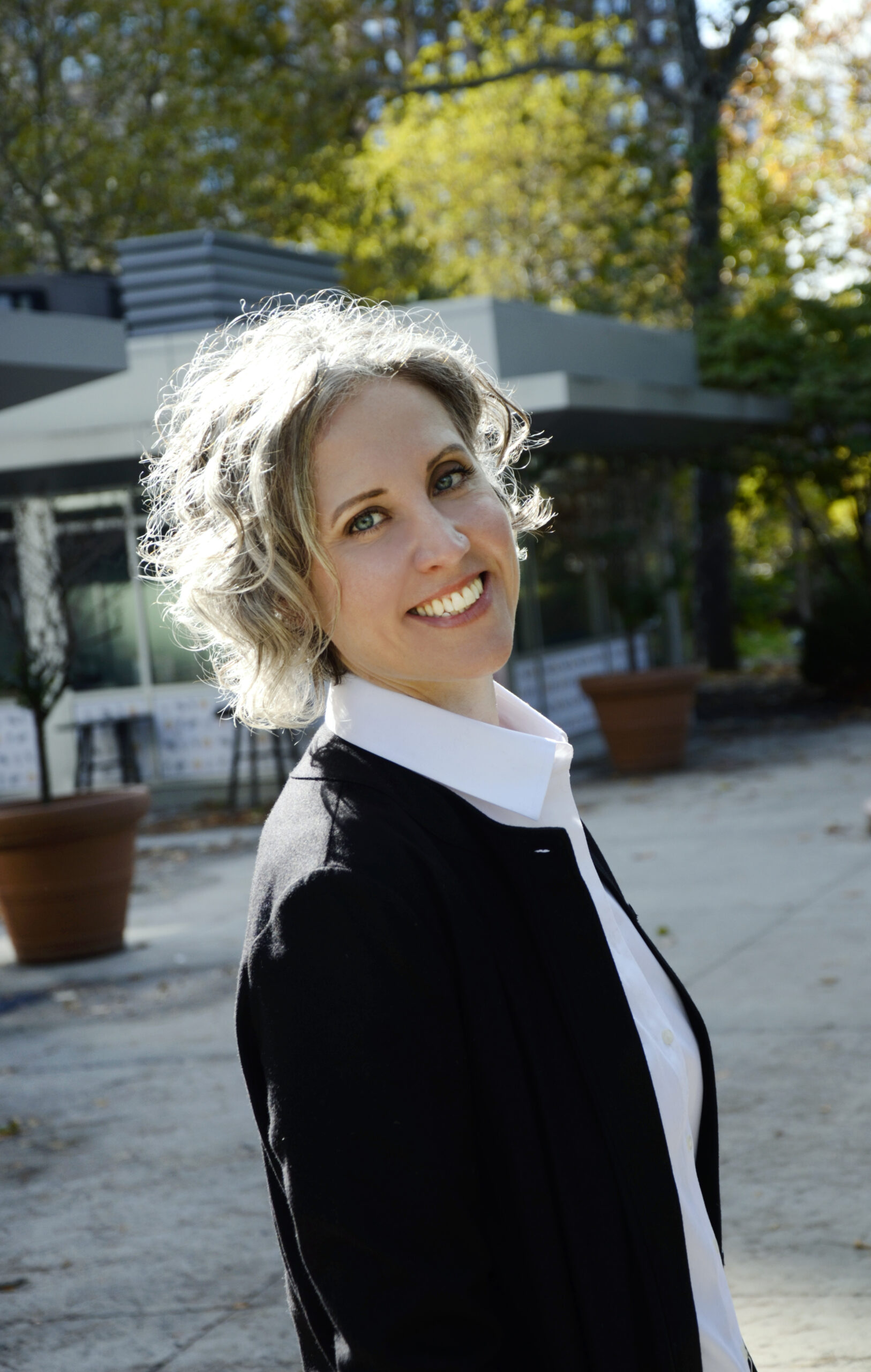 Stacy McCormack
Political Strategist and Partner, TWENTYTWENTY public affairs
Stacy thrives in complex political environments. She sets your team up for success by helping you advance your policy priorities and identify key stakeholders, which may include local elected officials, legislative targets, the Governor's office, various agency & department staff, business organizations and labor groups. Stacy helps you secure the meetings you need to build relationships, develop agendas, and then Powermap political landscape for opportunities. Having a trusted political strategist like Stacy will help you avoid common pitfalls and increases your likelihood of achieving policy wins.
Stacy was most recently Director of Government Relations at The Nature Conservancy – NJ, the largest environmental organization in the world. Prior to that, Stacy was a government affairs and conservation finance director with The Trust for Public Land, a national conservation group, where she secured millions in sustainable funding for parks and open space through local referendums in New Jersey, New York, and Pennsylvania. Stacy is a former environmental policy advisor to the NJ Department of Health where she worked on childhood obesity prevention at the intersection of public health and the environment. Also, Stacy founded a statewide organization supporting urban agriculture and food access, now a program of Rutgers University, Agriculture and Urban Programs.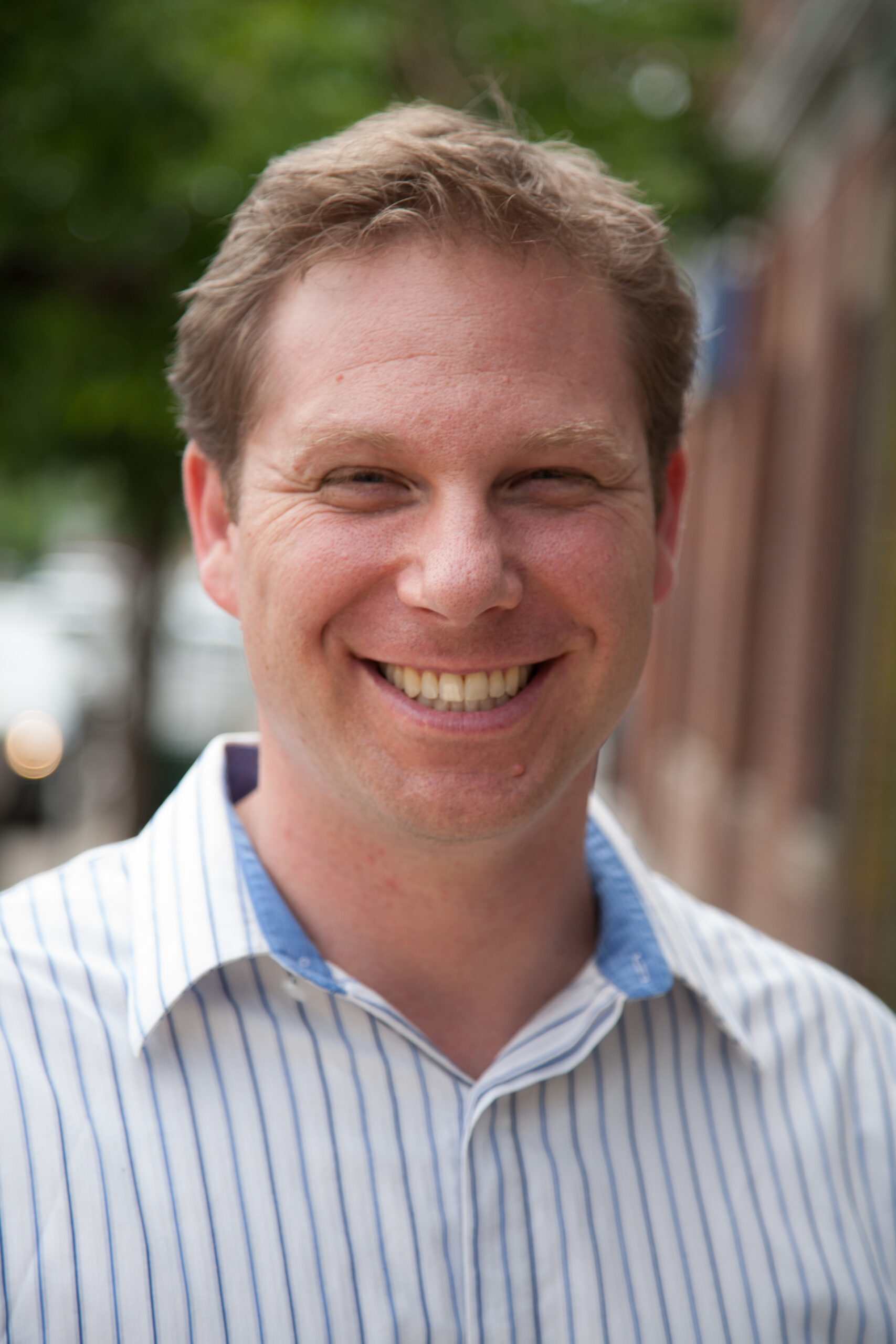 Jacob Bornstein
Strategist and Principal, Wellstone Collaborative Strategies
Jacob is a leader in stakeholder engagement and collaborative strategy in the public and nonprofit sectors, with a specialization in coalitions. Some of the project topics he's led at the local, state, and national levels include affordable housing, climate, climate justice, outdoor recreation, environmental conservation, water policy, behavioral health, Medicaid, education, and firearm death and injury.
Jacob brings over twenty years of experience in strategic facilitation in Colorado and across the country, specializing in reaching consensus in collaborative initiatives around contentious topics. He is the Principal of Wellstone Collaborative Strategies, and a founding board member of the Civic Consulting Collaborative. Prior to consulting, Jacob was focused on western water for nearly a decade and half. This included being the executive director of the Colorado Watershed Network and developing and facilitating Colorado's Water Plan for the Department of Natural Resources.
Our Partners
We are grateful to so many great partners who have collaborated on past projects with our team. Several of these partners continue to collaborate on projects today.