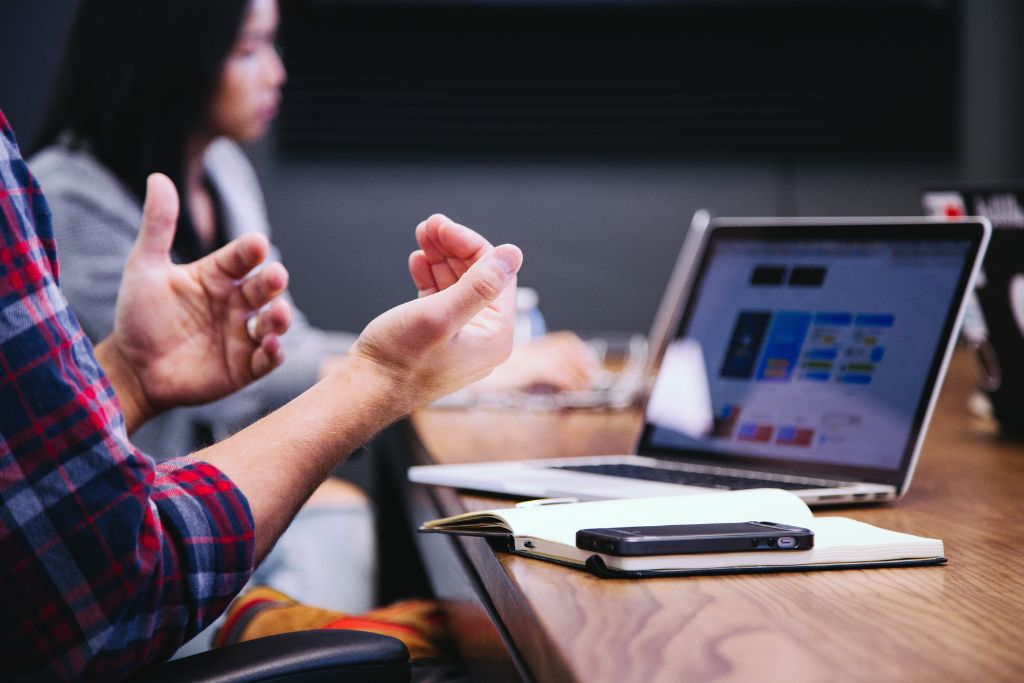 By Elizabeth Schuster, Environmental Economist
Introduction
How do you define "business models" for conservation non-profits?
This matters because the conservation community will need for more funding to reach aspirational goals around biodiversity, habitat, water quality & quantity, and carbon sequestration and mitigation. With such complexity and urgency, conservation non-profits need to think differently, build new partnerships, and develop out-of-the-box solutions.
In fact, it's more than just developing new solutions – conservation non-profits who are thriving currently also think differently when it comes to developing new business models. A common example that is frequently cited around business models is with a company like Walmart- where the business model is always offer the lowest prices possible.
The examples are significantly different when looking to businesses and organizations whose primary purpose is not profit, but to use profits as a fuel to create positive social and environmental change. A growing body of literature is starting to categorize various business models for social enterprise.
"Despite the general increase in the literature on business models, scientists do not agree on what a business model is," (Neessen et al. 2021. p.3). The authors cite one study that found 37 different definitions around social enterprise. No wonder it's hard to incorporate new business models into conservation non-profits. First, they need to maintain financial sustainability while scaling up ecological impact. And second, there is no clear definition as to what alternative business models look like for conservation non-profits.
Examples of common business models that can be applied to conservation
Nonetheless, some examples of common business models for social enterprise do exist, and these business models can easily be applied to conservation nonprofits.
A good example is Goodwill, a non-profit that employs low-income people in the community and reinvests revenues into job training programs. The business model is defined as the sale of products to generate income – in this case, the same of donated items.
A slightly twist on the Goodwill example is Girl Scouts selling cookies to generate revenues to support their mission. While some will argue that selling cookies is mission-related since it teaches entrepreneurialism, a quick search shows that the initial intent of selling cookies was as a fundraiser. In other words, while Oreos may have a mission that directly leads to cookies, Girl Scouts of America has a mission to "build girls of courage, confidence and character, who make the world a better place." And selling cookies is simply a means to an end.
Another fascinating example comes from India, where Aravind has a mission to "eliminate needless blindness." Aravind charges the full cost of surgery to their higher-income clients and uses that revenue to subsidize the cost of surgery for their low-income clients. This business model is defined as a higher-revenue strategy funding a lower-revenue strategy.
Next up is the "market intermediary" example. With the recent interest in helping farmers access carbon markets, a non-profit that helps link farmers with willing buyers would fall into this category.
The key is that conservation nonprofits need different business models than those commonly described in business classes. Dan Pallotta takes the argument to the next level – in his book Uncharitable, he makes the case that charitable organizations are actively discouraged from using tools from the private sector!
Despite some discrepancy around how to define business models for conservation, and when it's appropriate to apply them, enough examples do exist to give conservation leaders guidance on use of business models for conservation.
Six tips to incorporate new business models into conservation
Here are 6 tips to increase the likelihood that your conservation non-profits adopting a new business model – leading to increased revenues, enhanced long-term financial viability, and greater impact on goals for nature and human well-being.
Be explicit about your definitions of the term "business model" and your intent to incorporate new business models into your organization.We often see that conservation non-profits look to their private sector board members or consultants to guide them with new business models. But really, since business models are different in non-profits, you are better off tapping into the expertise of someone familiar with why and how conservation nonprofit business models are different.
Check out the Conservation Finance Network to learn more about alternative funding mechanisms for conservation.They have a wealth of information on their website – conservationfinancenetwork.org – or you can also sign up for one of their bootcamps or round tables.
Don't put too much emphasis on ecological impact; lower impact areas can fund higher impact strategies.Yes, we know this is controversial. We completely support you in pursuing projects that have the highest potential benefits in terms of ecological outcomes. It's a both/and…AND when pursuing new business models, your project might not always be of the highest ecological value. Envision you have a map showing conservation priorities with highest, medium and lower priority areas. Consider shifting from highest priority to medium or lower priority areas. These areas do still have measurable conservation value – e.g. around biodiversity or absorption of stormwater runoff. The idea is, if they are easier to finance – they could generate revenues to fund the higher priority areas AND over time, scale up to have impact.
Incorporate the development of new business models into your strategic planning early on makes it more likely you can diversify your portfolio of funding revenues.A common issue we've observed having worked with conservation finance for almost a decade is that organizations note that they are unable to pursue a conservation finance mechanism because it falls outside of their strategic plan. Easy solution: write a strategic plan with a wider scope that fits conservation finance.
Be honest about the true costs and benefits from supposed revenue-generating activities.Do a full-cost accounting of new business models. A common example is events – non-profits may believe that hosting a large event generates revenues from event tickets and sponsors, but many events are expensive and lose money.
Develop effective partnership agreements early in the process.New business models fueled by innovative conservation strategies WILL require new partnerships. And these partnerships may have a lot of revenues at stake. Get your MOU in writing early in the process and be clear about expectations- especially around how revenues will be shared. Think broadly – this could include revenues from new types of grants, user fees, digital assets, software, or training courses.
Conclusion
In conclusion, conservation non-profits know that new business models are important to help identify conservation finance mechanisms. Yet there is often resistance to implementing those much-needed new conservation finance approaches to improve the financial sustainability of your organization.
Get ahead of those discussions, embed new business models into strategic planning, and start thinking differently about business models. Otherwise, there is a real risk that your conservation non-profit will not have enough funds to achieve all of your ecological goals.
Table of contents
Related articles