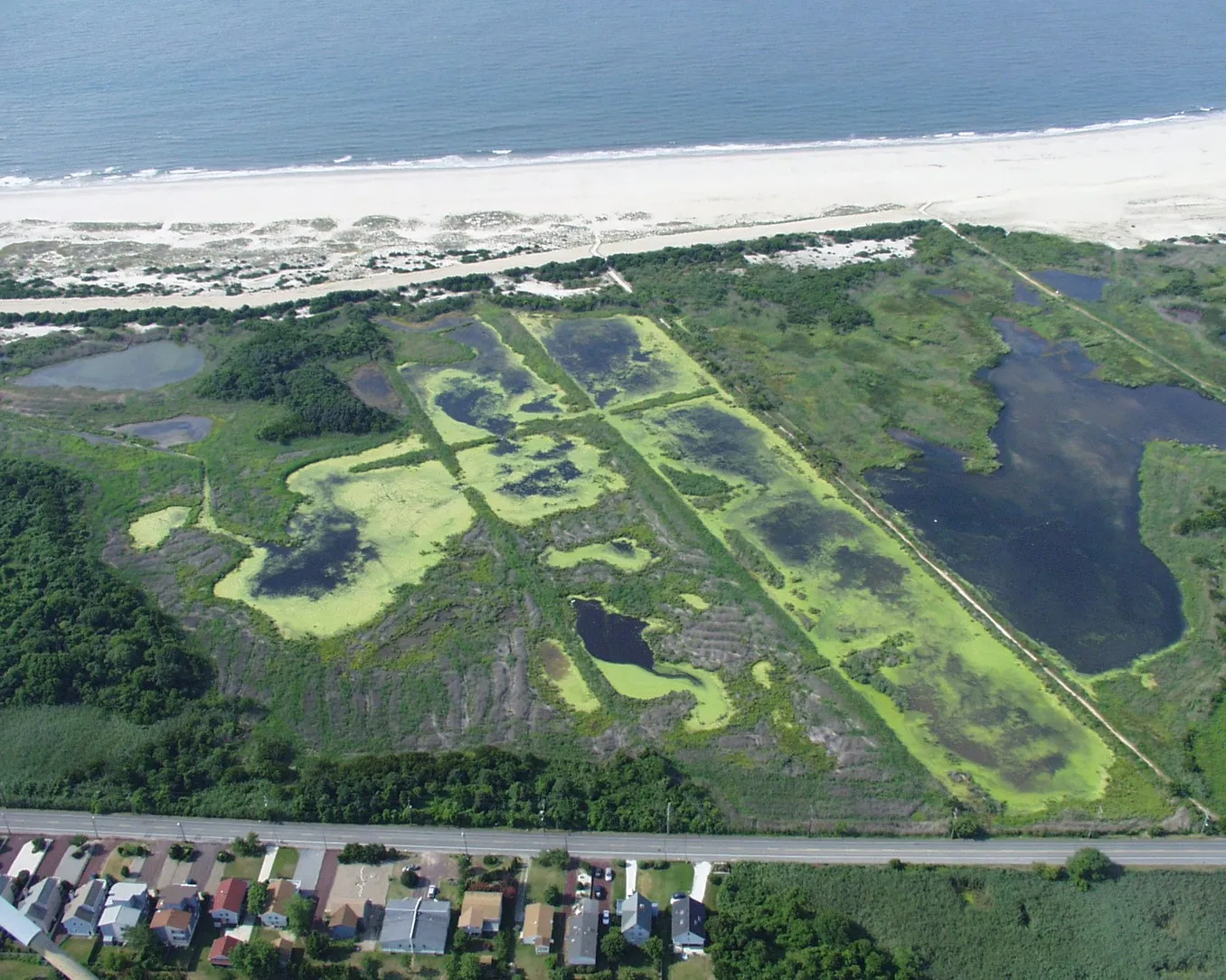 Project Summary
At large scales, there is strong evidence that intact natural systems can reduce flooding and provide economic benefits. But many land use decisions are made at the local scale. How can communities evaluate the economic benefits of restoration projects at a scale that is meaningful for their decisions? This case study of an ecological restoration in Cape May, New Jersey demonstrates a basic method for evaluating the economic benefits of ecological restoration projects at the local level.
The Lower Cape May Meadows restoration, completed in 2007, replenished the beach and rebuilt the dunes, which slow incoming waves. The project also increased the storage capacity of the wetlands and improved their drainage capacity, intended to reduce flooding to surrounding homes. We conducted an economic analysis to determine: 1) was the level of flooding reduced after the restoration and if so, how much money did homeowners save from avoided flood damage costs? and 2) knowing that this was a popular site for birders, did the economic impact from tourism spending on hotels, restaurants, and other items increase after the restoration?
Completed in 2014, the analysis found that avoided damages from flooding after the restoration is valued at least $2,000,000 and could be as high as $17,300,000. Although these numbers are not meant to be exact, they represent an order of magnitude, giving municipal officials and planners more information for future planning efforts.
For tourism, the analysis concluded that restoration led to an increase by approximately $210-$235 million per year, above the previous annual spending by birders.
For more information, refer to the Full report.