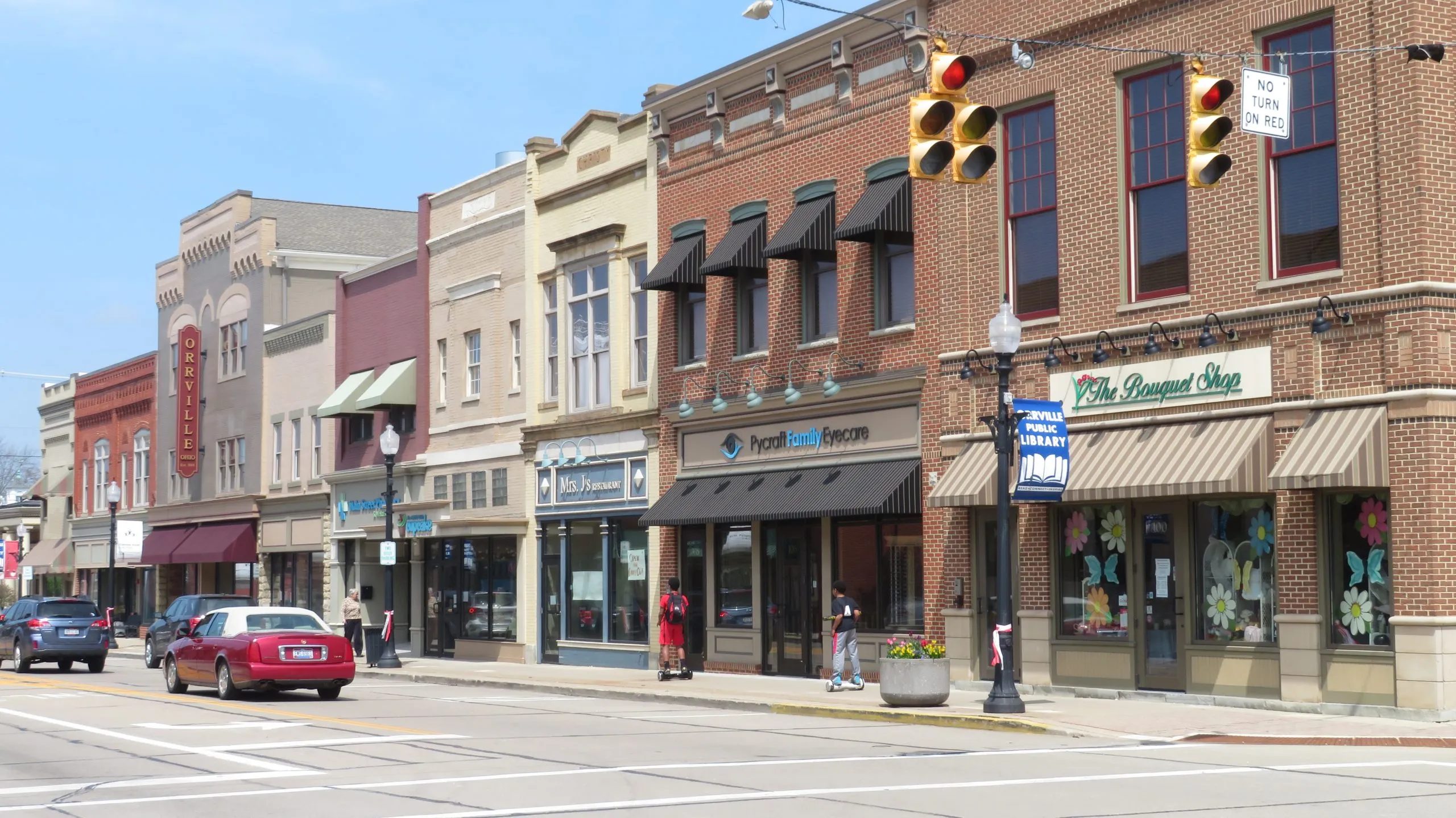 Project Summary
The pandemic has had many impacts on our communities and businesses. Yet, in many ways, adaptations made during the pandemic are similar to adaptations made to any other economic or environmental shock. Businesses and communities that show resilience during the pandemic may offer answers to some of the broader questions around resilience.
Starting in March 2020, Sustainable Economies Consulting has interviewed dozens of business owners, local government officials, non-profit leaders and university partners to begin distilling their strategies for staying resilient in these challenging times. The semi-structured interviews have focused on questions such as: What is your biggest barrier to success at this time? How are you adapting to the changing environment? What is working and what is not for your organization?
The results have been documented as series of articles published in two local newspapers: Bargain Hunter's Wooster Weekly News and Wayne County Edition. We apply an economic lens to all articles, framing each topic under a larger possible umbrella – such as economic development, land use, or food security – to better characterize outcomes for target audiences. Our goal is to synthesize interviews and information to demonstrate broader implications across these newsworthy stories of coming out of our communities.
A sampling of recent news stories written by Sustainable Economies Consulting:
5 ways to buy local foods in Wayne County
https://www.thebargainhunter.com/news/features/5-ways-to-buy-local-foods-in-wayne-county
Wayne County is one of the top counties in Ohio for agricultural production, so consumers have a lot of options for buying local foods. We present the top five options, highlighting what differentiates each option.
Wayne County program supports job seekers, companies
https://www.thebargainhunter.com/news/features/fast-track-production-tech-program-supports-job-seekers-companies
A new workforce development program in Wayne County is an example of a successful public-private partnership.
Housing shortage in Wayne County still persists
https://www.thebargainhunter.com/news/news/housing-shortage-in-wayne-county-still-persists
The housing shortage in Wayne County has been a recurring story for several years, and indicators show the issue has persisted, even during the pandemic. But the devil is in the details. Who is most impacted by the shortage? And what are the implications for the rest of the county?
Rails-to-Trails of Wayne County supports jobs, quality of life
https://www.thebargainhunter.com/news/features/rails-to-trails-of-wayne-county-supports-jobs-quality-of-life
Rails-to-Trails of Wayne County is participating in a national program that could lead to more jobs and better trails for the community. With over 20 miles of existing trails in Wayne County and more in the pipeline, they provide a ripple effect of benefits for the community
Developing Wayne County's opportunity zones
Since 2017 the Wayne Economic Development Council has been working to develop opportunity zones in collaboration with Rittman and Orrville. The zones help low-income neighborhoods market sites to potential investors.
https://thebargainhunter.com/news/features/developing-wayne-countys-opportunity-zones
Increasing local food security
Large influxes of funding from a diversity of sources may be the secret to finally overcoming some of the barriers related to connecting local farms and food security.
https://thebargainhunter.com/news/agriculture/increasing-local-food-security
Area's small businesses trying to cope
The pandemic has posed numerous challenges for small businesses.
https://thebargainhunter.com/news/print/areas-small-businesses-trying-to-cope
Local Roots Market supporting farmers, community
Local Roots has been able to continue to support many families in Wayne County during this unprecedented time.
https://thebargainhunter.com/news/features/local-roots-market-supporting-farmers-community
OARDC's ag researchers face losses, delays
The coronavirus-related restrictions on the Ohio State University's Ohio Agricultural Research and Development Center's Wooster campus happened suddenly in March, taking many agricultural researchers by surprise.
https://thebargainhunter.com/news/agriculture/oardcs-ag-researchers-face-losses-delays
During pandemic, Main St. businesses work together
Main Street Wooster set a goal of getting all Main Street businesses through the pandemic.
https://thebargainhunter.com/news/print/during-pandemic-main-st-businesses-work-together
Pandemic has sparked increase in cyclists
Has cycling become more popular in Wayne County since Gov. DeWine's stay-at-home order for COVID-19?
https://thebargainhunter.com/news/features/pandemic-has-sparked-increase-in-cyclists