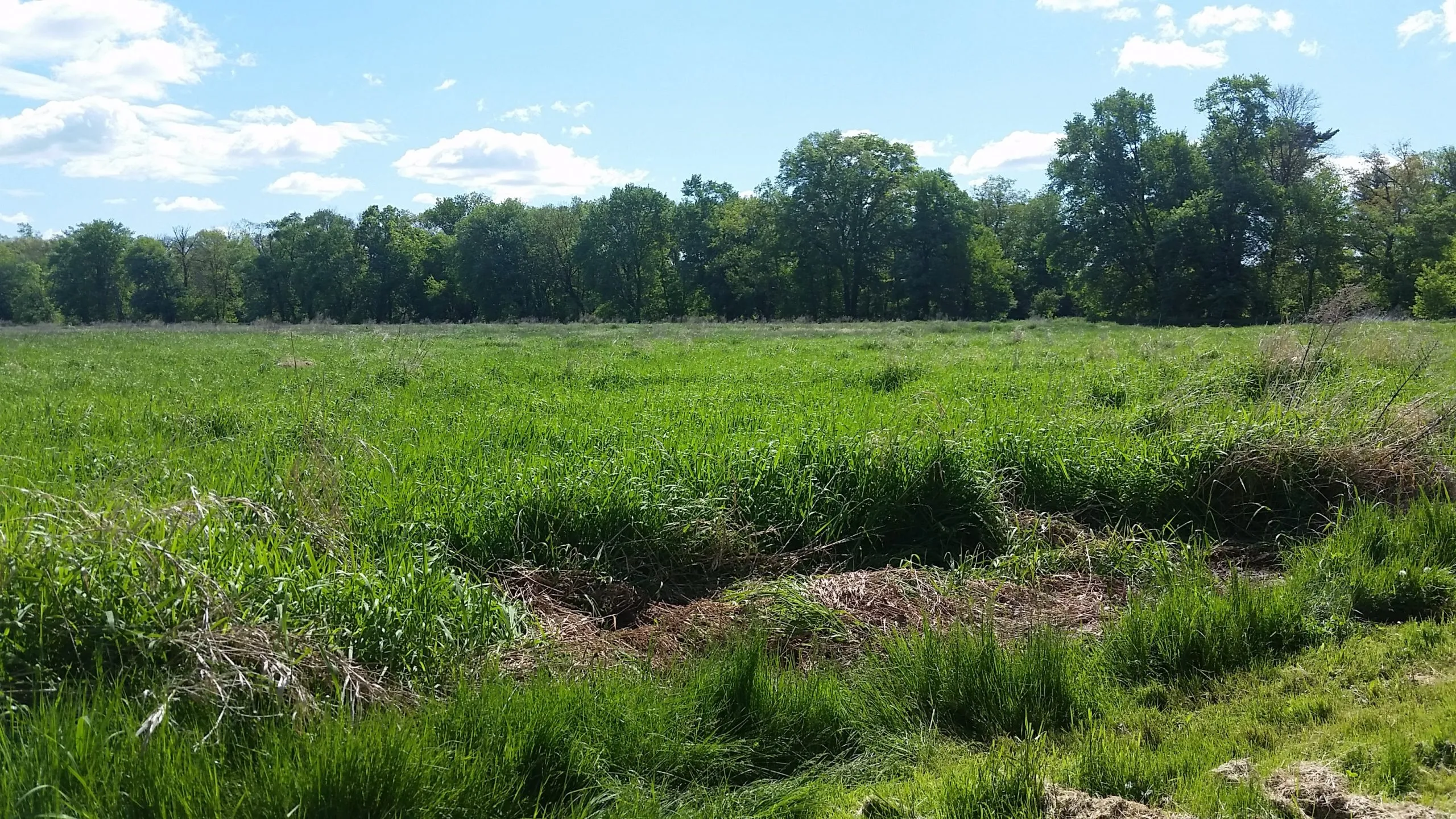 Project Summary
The Borough of Manville, NJ has experienced a disproportionate amount of flooding since Hurricane Floyd in 1999. Consequently, 108 homes that experienced repetitive loss from flooding were bought out and removed through New Jersey's Blue Acres buyout program. To the community, these sites represented both a loss in property taxes and a burden to the Borough as the vacant lots now required mowing by the Public Works Department.
However, the buyout properties also represented an opportunity: Many of the buyout properties in Manville are immediately adjacent to a large field along Millstone River and Royce Brook. Referred to as the Lost Valley Nature Park, the County also identified this site as an opportunity because it is a key property to connect the County Greenway (a trail system that connects the County from one end to another by foot). However, the site had almost no amenities and needed significant investment to make it usable as a recreation site.
The Lost Valley Nature Park project focused on the development of the site as a riverfront nature park, with goals of bringing new recreation opportunities to the Borough of Manville while integrating nature-based solutions for water quality and flood reduction. The project was a multi-year collaboration with conservation, economic development, university, county, and municipal government partners. This blog provides an overview of the advantages of collaborative projects linking trails, economic development and conservation.
In phase 1, the project team led a stakeholder engagement process involving 80 Manville residents and more than a dozen partner organizations to get feedback on how to improve the Lost Valley Nature Park site. This process resulted in a conceptual design for the park and a report highlighting the recommendations for park design that would include trails, park amenities, nature-based solutions for flood reduction, native pollinator habitat and forested buffer to improve water quality. In this phase, the Lost Valley Nature Park Conceptual Design and Plan received the 2018 Somerset County Land Development Award for Excellence in Planning.
In phase 2, one partner on the project team obtained $50k in funding from a corporate foundation, $40k of which went to an engineering firm for an initial design and site mapping of the Lost Valley Nature Park. The goal was to empower and build capacity within the Borough to be able to take over the project after phase 2. And in phase 3, the Borough was able to leverage the planning, partnerships, and funding for the engineering firm to obtain $800k in new funding in 2019 from the Transportation Alternatives Program of the New Jersey Department of Transportation (NJDOT). For this, the Lost Valley Nature Park project earned the NJ Association of Floodplain Management 2019 Outstanding Floodplain Management award.